Help Your Baby See The World Clearly With InfantSEE
Great vision means healthy development for your little one
InfantSEE: Giving your baby the healthy start they deserve
Concerned your child's vision might be hindering their development?
Do your baby's eyes not seem to be lining up correctly?
InfantSEE is a public health program, whose goal is to make infant eye care affordable for everyone, regardless of income or access to insurance.
Member optometrists of the American Optometric Association (AOA) that participate in the InfantSEE program commit to providing a no-cost comprehensive eye and vision assessment to all infants 6-12 months old.
Visit our Wentzville Eye Center in Wentzville today to see how we can help your baby thrive!
---
Give Your Eyes the Care They Deserve
---
4 Ways to Help Your Baby's Visual Development
Schedule baby's first eye exam

Our InfantSEE eye care professionals recommend that your baby's first exam be scheduled around the time they are 6 months old.

Stimulate vision through play

Interact with your baby by playing visually interesting and stimulating games with colorful toys and moving objects.

Encourage exploration

Help your child explore their world. Encourage crawling, playing in a sandbox, reaching for and holding different toys and objects in their surroundings.

Watch for missed milestones

If your child's development seems to be unusually slow, speak to your eye doctor to see whether their vision may be part of the issue. Timely treatment may prevent future complications.
Our eye care professionals in Wentzville know exactly what to look for to ensure that your child's vision is at its best. We at Wentzville Eye Center are dedicated to helping them experience all the beautiful sights the world has to offer.
---
First, a few questions…
Your baby's first eye exam will start with the eye doctor asking you a few questions to learn about your baby's personal and family health history. Was the baby born prematurely? Is there a history in the family of eye conditions such as astigmatism, myopia (nearsightedness) or hyperopia (farsightedness)? This information will help your optometrist know what things to look out for during the exam.
Checking your baby's vision
Your baby's eye doctor may choose to dilate their pupils to get a better look at the back of their eyes for signs of eye disease. They will also check for refractive errors and early signs of infection or malformation in the eye, evaluate your baby's eyes for coordination, and rule-out conditions such as strabismus (crossed-eyes) and amblyopia (lazy eye).
Vision Correction and Treatment
If your little one is found to have a refractive error such as myopia, hyperopia or astigmatism, special eyeglasses for infants will be prescribed. Your eye doctor will likely ask you to bring your baby in for further evaluation if they find indications of certain eye diseases or conditions that require treatment.
---
Your InfantSEE® Treatment Specialist
Meet our Eye Doctors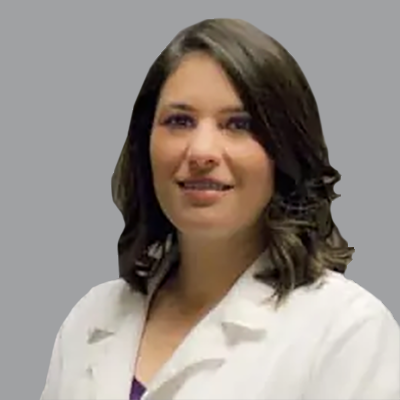 Monday

9:00 am - 5:00 pm

Tuesday

9:00 am - 7:00 pm

Wednesday

9:00 am - 6:00 pm

Thursday

9:00 am - 7:00 pm

Friday

9:00 am - 5:00 pm

Saturday

8:00 am - 4:00 pm

Sunday

Closed
Aetna

Anthem

VSP

Medicare

United Healthcare

Spectera

Anthem Blue Cross Blue Shield

Blue Cross

Medicaid

MetLife
---
Common Glaucoma Treatments
There is currently no cure for glaucoma. However, several treatments are available to prevent the progression of this sight-robbing condition. With the right care, you have a higher chance of managing your glaucoma and preserving your vision.
Common treatments include:
Eye Drops
Your optometrist will prescribe eye drops to help regulate pressure inside the eye by decreasing fluid production and/or improving drainage.
Laser Surgery
If eye drops aren't doing enough to reduce intraocular pressure or IOT in open-angle glaucoma, laser surgery may be an option. Selective laser trabeculoplasty (SLT) opens up the drainage system in the eye to reduce pressure.
SLT is successful in 80% of cases and can reduce eye pressure by 20%.
Other Surgeries
If a laser procedure or eye drops do not lower eye pressure to the desired level, your eye doctor may recommend one of the following surgeries:
Incision Surgery
Minimally invasive glaucoma surgery (MIGS)
Glaucoma Drainage Implants
- Feb. 14, 2023
Wonderful experience! They are so professional, yet so much fun! It's nice walking into a business a
... Show More
nd the employees are smiling and so helpful! They were so nice and made this a great experience for all the of my kiddos! Thank you to both doctors and all of the ladies working in the front!!!
- Jan. 10, 2023
I really liked the way they treated me, they were concerned about me and they gave me many options t
... Show More
o improve my condition
- Dec. 12, 2022
Great service
- Dec. 07, 2022
Everyone is extremely friendly and helpful! They also squeezed us in with an emergency, which I am e
... Show More
xtremely grateful for!
- Nov. 04, 2022
I felt good about my exam after this experience and look forward to this team managing my eye health
... Show More
.
- Oct. 29, 2022
Never had a bad experience. Staff is great. Always helpful and friendly. My last visit they helped m
... Show More
e pick out the perfect frames.
- Oct. 17, 2022
Easy to schedule, convenient hours, kind staff
- Oct. 12, 2022
Everyone that I talked to was professional. They were all relaxed in a busy environment, and you cou
... Show More
ld tell their words were generous and kind hearted. They were also very experienced. I went for a depth perception test because I almost failed mine for joining the military, and even though I wasn't required to do this by the military, they treated it as if I was and made the evaluation even more extensive than the eye exam done at MEPS.
- Sep. 03, 2022
Best customer service you will find! Dr. Kilgore is patient, understanding, and kind. She will keep
... Show More
trying until you have the right fit. My whole family has been going there for about 16 years and we are always highly satisfied. Staff is also wonderful and helpful with eye glass and contacts fits and dealing with plan benefits. Highly recommend!
- Aug. 19, 2022
Great visit and examination by friendly and professionals. Caring and kind.
- Aug. 08, 2022
I felt very comfortable with my experience with Wentzville Eye Center. They are competent, provide g
... Show More
ood service and communication, and did a great job with my eye health exam as well as getting me new lenses with an updated prescription.
- Aug. 04, 2022
I really like Dr. Kilgore, she is friendly and efficient. I'm never having to wait to be seen at th
... Show More
e time of my appointment. The staff at Wentzville are also super friendly and helpful.
- Jul. 03, 2022
Great experience with hospitable team.
- Jun. 27, 2022
Great doc and staff is great.
- Jun. 20, 2022
Clean facility, good selection of frames, friendly and knowledgeable staff, they have modern equipme
... Show More
nts for the exam, the Dr was friendly and did a thorough exam. I used to go to Crown Vision and they use the same system so they have my old records which was nice. I would recommend this place.
- Jun. 10, 2022
Very friendly fast and efficient.. had new insurance and they were able to pull it. Technician was s
... Show More
uper friendly. Made a great experience for my four year old
- May. 28, 2022
Doctor Kilgore and her staff did an amazing job working with me for prescription eyewear. They spen
... Show More
t time with me answering my questions and working on my specific needs. The end product was exactly what I needed (medium range computer glasses) and I could not be happier. Thank you very much, Dr. Kilgore and team, I will be a return customer.
- Apr. 01, 2022
I would absolutely recommend this office to everyone! From the second I walked in the door each memb
... Show More
er of the staff were nothing but friendly and professional!
- Feb. 22, 2022
Excellent pricing on frames. Office is a bit small and cramped, but that doesn't change the service
... Show More
you get. We are happy we switched to this office.
- Dec. 14, 2021
Fast Return, quality products and great customer service !!!
InfantSEE® FAQs
What is InfantSEE?
InfantSEE is a public health program, managed by Optometry Cares - The AOA Foundation. Its purpose is to make sure that family income and access to insurance coverage do not become obstacles to making eye and vision care an essential part of infant wellness. To that end, AOA member optometrists who are part of the InfantSEE program provide a no-cost comprehensive eye and vision assessment to all infants 6-12 months old.
When should a baby have an eye test?
Within 6-12 months of age. A child's visual development is most rapid and pronounced within the first year of life and is the period when the foundations of vision and visual skills are laid. If these foundations are undermined by vision conditions, eye diseases or refractive errors, it can have far-reaching consequences for the rest of your child's life. Thanks to the InfantSEE program, pediatric eye doctors can detect and treat these conditions, to ensure that your child's vision starts off right.
What's the difference between vision screening and a comprehensive eye exam?
The aim of these screenings is to assess visual acuity (whether you have 20/20 vision), and are not meant to detect eye disease and other visual issues that would be found as part of a comprehensive eye exam with your local pediatric eye doctor. As a result, eye diseases such as cataracts or conditions such as amblyopia or strabismus are likely to go undetected, causing more severe damage the longer they go without treatment.
---
So, what are you waiting for?
See how InfantSEE can help your baby develop and thrive!